The Haunted Lingerie is a plot driven dream, it will keep you guessing "who done it".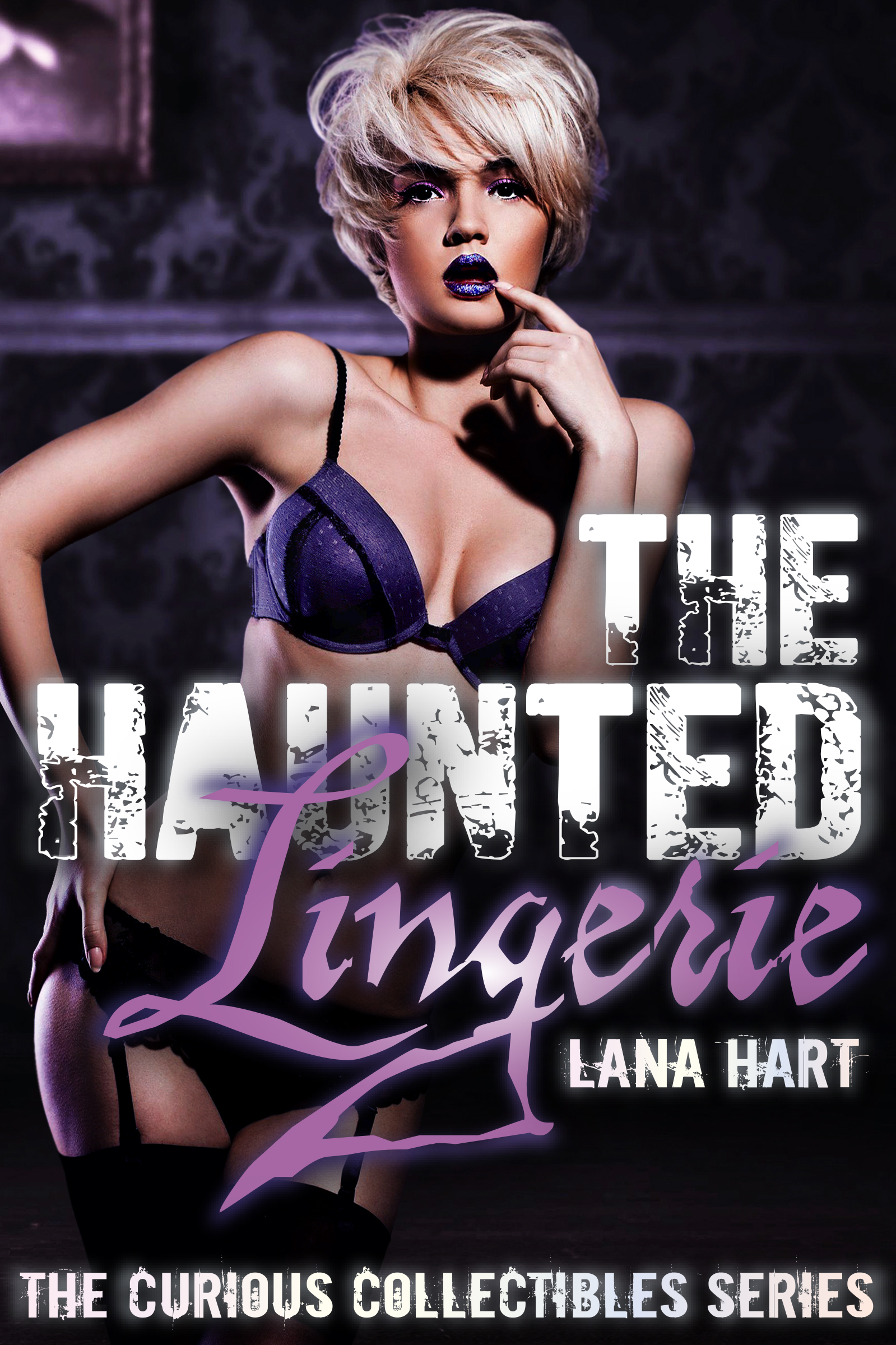 When I dove into The Haunted Lingerie, I was reluctant. I don't love murder mystery. I don't even like horror movies or tv shows (with a few exceptions, The Walking Dead, I am looking at you). I'm so damn glad I did, enough to swear by this sexy scandal of a book. Even if it is out of your normal genre, you really should give it a try.
But I was eager to read anything by Lana Hart, having heard of her talent through the writer's grapevine.
Her book is currently available on Smashwords and Amazon. As always, the official book description.



The sleepy town of Sanctum Harbor is in for a rude awakening...



When Misty Ryder set out to find a new pair of shoes, she never imagined coming home with a vintage set of lingerie instead. But there was something about it that caught her eye in the mysterious back room of Mrs. Clathermont's antique shop, and as she returns to her apartment, she finds that she just can't wait to try it on.




Except that once it's on, it won't come off. And as time goes by, it becomes increasingly clear that the previous owner is still very attached to it—even in death.



To solve the spirit's decade-old cold case and regain her freedom, Misty reluctantly teams up with the infuriatingly handsome Deputy Jack Snow, the man who once broke her heart her to pursue his career. Time is of the essence, for the longer she remains trapped in the lingerie, the stronger the spirit of its previous owner gets—and she's out for blood.




Can Misty and Jack set aside their differences and put the spirit to rest? Or will Misty lose herself to the haunted lingerie?
I've never actually read something like this. I've heard of books with haunted objects, cursed objects, but Lingerie? A really interesting concept. I loved the way the author put together the story and the plot. There was a level of creative spark that I had not expected, and was pleasantly surprised. I could not get over the
seamless
way the story progressed.
I also want to mention the way the author approached gender and sexuality. It was innovative, Trans* friendly (I am an advocate for equality of Trans* people), and it made me think in ways that I had never considered. More than a murder mystery, it is a love story. Two really, one romantic, and one about a person and her body.
Character Development/Plot:
★★★★★
Lana is excellent at character development. I am under the opinion that it is second only to her sense of plot. She is able to draft a story in such a complete way, that it had me sitting in my chair, wishing I had written it. Each character is deep, has prime motivation, and has a place in the story. There is not a width of characters, in fact I can only remember a few, but it works, and it works well. The story had me turning pages until the water in my tub got cold (I read my kindle in my tub, let's just say if it gets ruined, I deserve it).
I am very impressed, and cannot wait to read more in the
collectibles
series, even if just for plot!
Appearance and Editing:
★★★★★
Wow.
Beautiful
. The cover is amazing, the perfect amount of detail, and the inside of the book is no less stunning. The fonts used, and the images provided for page breaks are gorgeous! This work is also edited strongly and precise. I'm a professional editor, albeit of content, but I
couldn't
find anything that needed
copy-editing
.
The Romance/The Sex:
★★★★★
The romance is one that has you hoping, and clinging. Wishing that Misty isn't let down, and that your suspicions are wrong. I can't say more than that, I don't want to spoil it, but I can say that the ride if worth it.
This book also has true sex appeal. There isn't a lot of it, but it is timed just right and makes total sense in the story. Well done.
This is another book that I think should be 9.99, anything else is a steal. It is a long read, several hundred pages, and it is incredibly well written. If you are getting it for less, you are really going home with a deal. More hours of entertainment than a 19.99 movie, and better written than a lot of them, to boot!
Veronica Hardy is a professional editor and author who enjoys writing reviews in her spare time, for fun. She is not compensated by authors, publishers or online retail markets for her opinions. If you are interested in a book review or editing services please email her at Veronica.R.Hardy@gmail.com.